Grace and peace to you my family in Christ,
Have you ever wondered if you're hearing from God?  Ever tried to follow but found  yourself almost comically headed in the wrong direction?  You're not alone.  We humans can be slow to listen to God and equally slow to trust that God would even be leading us in the right direction.  This weekend, let's use Samuel's story to hone in on how God might be calling each of us.
In gratitude for all the ways you are the hands and feet of Jesus, 
THIS SUNDAY:
Ascension is the Place To Be
Everyone is invited to the Outdoor Fair Trade Gift Fair this Sunday, October 9th from 10 AM – 1 PM in the front parking lots.
Vendors from Fair Trade LA will have lots of beautiful wearables and shareables available for purchase along with lots of wonderful stories to share about their Fair Trade journey and what Fair Trade means for them.
Ascension's Fair Trade Ministry will be there with Fair Trade coffee, tea, snacks, cheese and chocolate for purchase along with Fair Trade stories to share as well. Ascension's Quilters will be there too with beautiful things their very talented hands have made. 
This is a great opportunity to invite family and friends to join us at Ascension. This event is open to the public. Let's all be ambassadors of welcome to those visiting Ascension's campus that day.  
(After the 9 AM worship service, the Adult Education hour moves outside with the opportunity for everyone to learn about Fair Trade personally and directly from Fair Trade artisans at the Gift Fair. There are so many stories about ways Fair Trade changes lives with commitments to fair prices and wages, safe working conditions, and respect for people and natural resources that give farmers and artisans opportunities to sustain their families and grow their communities.  CLICK HERE for one of those heartwarming stories that YOU helped bring about.
Thank you!
This week, One Ascension volunteers joined in to assemble our Lutheran World Relief Kits of Care. Life Groups, staff members, and AL School students pitched in! Thank you to all the volunteers and contributors for making it possible for us to provide more than 1,000 kits — bringing love and help to those in need, in Christ's name.
Worship Coordinator

Mara Hassenbein
Brings Love of the Lord to Work
As this Autumn worship season unfurls, we'll hear profound sermons and soaring music, watch children get energized by the faith messages demonstrated especially for them, and feel anew the wonder and awe of the Holy Spirit dwelling within us. 
That body of worship is supported by the structure — the "bones" if you will — of coordination. It's the planning of each step of each service, equipping all involved, and supporting and directing the people who carry out the service. 
That is where Mara Hassenbein comes in.  
For Mara, stepping up into the role of Ascension's Worship Coordinator felt like a chance to do something she's desired for awhile. "I love worship. I love the Lord. I always wanted to be more involved in church work," she says, "and this is definitely an opportunity for me to do that. 
"I want to see a system that works and that encourages people and empowers them to participate in worship."
Toward that end, Mara is here today to promote everyone's involvement — yes, including yours and mine — in worship, which is an important part of the current Get the Blessing, Be the Blessing campaign. 
It's as easy as following this QR code below or clicking this link  and putting your name on the schedule:
You can also call the office to be added.
"If people don't feel comfortable yet, come to the training," Mara suggests.
On Oct. 23 or Nov. 6 after the 9 am service, she has a training session coming up  for communion assistants; it will take 10 or 15 mins. There will be more training in the future for other roles, too.
"If people want to, they can start signing up immediately — even if they're not confident of what they have to do. I will be there. We will walk through it. Give it a try. And always remember, this church is so full of grace. I have never seen anyone be upset about communion not being given to them the right way. It's the body of Christ broken for you and the blood of Christ shed for you.
"So, sign up to try it — by Thursday morning," she exhorts. "We need to have all our pieces in place each week by Thursday morning." 
The need for more assistants is real. "I'm getting two people each week and technically I could use 12 assistants every week. People are starting to return to worship," she points out. "People are coming back. We're running out of bulletins every weekend."
That is what's known as "a quality problem" in this time of returning after the Covid-19 seige.      READ MORE…
First Communion!
Those 1st grade and up are invited to be a part of the First Communion Milestone, alongside their families.  As a part of the class, we'll bake bread for Communion!  RSVP to , so that we can be sure to have enough bread baking supplies, but come, even if you forget to RSVP!
First Communion Class
Sunday, Oct. 9, 1-2:30 pm
Students with a parent or significant adult, in the gym
 First Communion Services (choose one):
Saturday, October 15, 6pm
Sunday, October 16, 9 am, 11 am
Baptisms This Weekend
Arthur Graham Newmark
born: 4-7-2022
Christopher David Newmark
Born: 10-23-1993
Making Sense of California Propositions
New Hope Lutheran Church of Agoura Hills, CA, will sponsor a discussion on the seven propositions on the November 8 California ballot. The nonpartisan discussion will begin at 10 am on Saturday, October 15 at the church, 29295 Agoura Road in Agoura Hills. We welcome Tom Carson from the Los Angeles County chapter of the California League of Women Voters as our speaker. The discussion is free and will be held in the sanctuary as well as being offered on Zoom beginning at 10 am.
For more information, and the Zoom link (after October 12) visit the church website or the congregational Facebook page.
Buy Greenery!
Support Our Carillons
The Carillons are selling Christmas greenery on the patio between Sunday services.  There are many items to choose from for your home and as gifts for your family and friends.  If you have a business, these make wonderful client gifts.  You can preorder greenery October 9 – November 1.  Please come by and take a look at our table on the patio. If you prefer to shop at home, check out our website.  Orders will be ready for pick up on the church patio in early December.  If you have any questions, please call Matt Cahill.  Thank you for your support!

Tips From the Lorax:
Leaf Litter as Mulch 
Mulching is a simple and effective way to recycle leaves and improve your landscape. Mulches reduce evaporation from the soil surface, inhibit weed growth, moderates soil temperatures, keep soils from eroding and crusting, and prevent soil compaction. As organic mulches decompose, they release valuable nutrients for use by your landscape plants.
Leaves can be used as a mulch in vegetable gardens, flower beds and around shrubs and trees. An additional plus is that small critters like to hide under the leaves providing treats for the birds, lizards, worms, and other beneficial critters to your trees and plants.
And in this time of drought the organic mulch helps to retain water both for the plants and the critters that also help your garden thrive.
Calling All Writers!
Contributors Wanted for 2022 Advent Devotional
Writers and anyone with a bent for writing, you're invited to contribute to this year's Advent Devotional. You'll recall that each year, students from Ascension Lutheran School provide the artwork and members provide devotions for the booklet, edited by Dan Lareva, that has been a special part of the season here for many years. It's a welcome way to share Advent together and set our minds each day on the reason for the season. 
Sign up now by clicking here: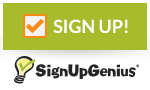 Our Prayer
We pray that you may once again meet the Risen Christ through the Word and Sacrament ministry, and through the fellowship of this family of faith.
If you do not have a church home, we would like to invite you to worship with our Ascension family again.
All people who are baptized and believe in Jesus Christ as Lord and Savior are welcome to receive the Sacrament of Holy Communion.
May God bless you in your worship!
Pastors Tim Delkeskamp, Steve Herder, & Julie McCain
1 Samuel 3:1-10, 15-18 
Luke 5:1-11