Don't forget to wear red!
Grace and peace to you my family in Christ,
Here are the two famous thesis statements that Martin Luther started with in an essay that he wrote to Pope Leo X in 1520. The tract is, perhaps, the single most significant piece of Luther's many works called "The Freedom of A Christian" or "On Christian Liberty."  The thesis statements are as follows:
The Christian individual is a completely free lord of all, subject to none.
The Christian individual is a completely dutiful servant of all, subject to all.
It seems that these two statements contradict each other, but they don't.  As Christians we are both saints and sinners at the same time. Free and bound. Dying and becoming new. That is the reality of the Christian life. On paper, it seems like we can't be both at the same time, but, I would argue, in life it just makes so much sense and reminds us why we need the grace of God. 
I look forward to talking more about this in our Reformation Weekend worship services. Looking forward to seeing you. 
Blessings,
What's Ahead in Adult Education:
CELEBRATING THE REFORMATION IN SONG
October 30, 2022, 10:10 AM, Founders Hall
The Lutheran Church has long been known as "The Singing Church."  From the early days of Martin Luther's reforming work, the power of music to teach and celebrate the faith was recognized and put to good use.  Through the hymns and liturgy we sing, the faith is taught to young and old alike.  This session, led by Dr. Carol Bartell, will focus on the importance of congregational singing in the early Lutheran Church and the essential role it plays in our worship today. Come sing with us!
LEAVING A LEGACY FOR THOSE YOU LOVE
November 6, 10:10 AM, Founders Hall
Paul Evenson, a Trustee on our Ascension Lutheran Church Foundation board, will lead our discussion on behalf of the Ascension Lutheran Church Foundation. What is the Legacy we are leaving behind for the future?
With Scripture and Stories, Paul will explore a process to identify the values and commitments for which we individually are most grateful.  What is the connection between Faith and Gratitude?  What brings you the greatest joy in our life and service together – individually and as a faith community?  What are the many blessings and benefits from the generosity of our community and the work of our ALC Foundation?  What are some opportunities we have today for growing the capacity of our Foundation for future service?
We look forward to seeing you there.

Martin Luther: An Early Champion of Fair Trade.
 

Who Knew?

 

This weekend we join with many around the globe in celebrating The Reformation.  We went back into our files and found the presentation we shared at Ascension in October 2017 about Martin Luther & Fair Trade.  Who knew that Martin Luther was an early champion of the values and principles of Fair Trade long before Fair Trade as we now know it even existed? Luther had much to say about economic justice – here are a few points we found in our files: 

1. FAIR PRICES:  Fair pricing looks to "us" and "we" not "me" and "mine"; 

2.  MONOPOLIES:  Undue Market Power/Control Is Not a Good Thing; 

3. GREED:  Greed is theft. Just because you can pay a worker or farmer less, doesn't mean you should; 

4. BRIBES: Power corrupts those who have it and those who want it; and 

5. FAIR TRADE: Selling should be guided by standards of "right and fair".  "Thou Shall Not Steal "– a firm foundation for economic fairness and justice indeed.   

We are reminded in 1st Corinthians 9:10 that … "whoever plows and threshes should be able to do to in the hope of sharing in the harvest".  Fair Trade is important to us because the Bible tells us so! 

We've scheduled a couple of opportunities for you to purchase your favorite Fair Trade delectable delights before Christmas.  You can order your Fair Trade favorites between now and noon, November 6.  

CLICK HERE for the order form. Paper copies will also be available in the church office and at the Information Desk in the Narthex.  
Free of Charge!
Saturday Matinee  with Pastor Tim
The first ever multi-season series about the life of Jesus is coming to the big screen.
"The Chosen" is debuting the first two episodes of Season 3 in movie theatres, and Pastor Tim is hosting a group to see the shows on Saturday, November 19 at 12 noon at the Regal Janss Marketplace.
"The Chosen" is uniquely produced by crowd funding and shown to viewers on multiple streaming services without charge. Also, thanks to a Thrivent grant that we are able to get 20 movie tickets for free!
CLICK HERE to sign up . Please note that we are limited to 20 spaces for this event.
Marion the Librarian
Library News
Our library will be open most Sundays after the 9:00 service during the coffee time. Feel free to check out a book. You could then go out the side door and attend
the Adult Bible Study in Founders Hall.
We have many new books that have been added to our church and school library. Authors of two of our new books are members of our church:
Inspiring Generosity by Ed Klodt
Dandelion Tea in a Weedy World by Janet K. Gardner.
*     *     *
Janet will be having her first book signing event this Sunday, October 30, from 10 – 11 AM (between church services).
Buy Greenery!
Support Our Carillons
The Carillons are selling Christmas greenery on the patio between Sunday services.  There are many items to choose from for your home and as gifts for your family and friends.  If you have a business, these make wonderful client gifts.  You can preorder greenery October 9 – November 1.  Please come by and take a look at our table on the patio. If you prefer to shop at home, check out our website.  Orders will be ready for pick up on the church patio in early December.  If you have any questions, please call Matt Cahill.  Thank you for your support!
It's the Great Pumpkin!
What to do with your pumpkins to help wildlife.
One of the best parts of Halloween is decorating with pumpkins. After the trick-or-treaters clear away and Halloween is officially over, don't toss your pumpkins in the trash! Here are several all-natural ways to recycle them with local wildlife in mind.
Compost Your Pumpkins If you've carved a jack-o-lantern, it may already be decomposing. Pumpkins are 90% water, which means they quickly begin breaking down once you cut into them. This makes them a great addition to your compost pile.
Make a snack-o-lantern You can recycle your pumpkin and turn it into a "snack-o-lantern" or a pumpkin feeder! These are easy to make and the squirrels and birds will love them. Just make sure to only use firm, fresh pumpkins. If they are getting soft and squishy or moldy, composting them is a better idea. Be sure to only fill them with enough seed for the wildlife to eat within a few days to prevent the seed from spoiling.
Share Pumpkin Seeds with Birds, other wildlife, and chickens!

Support Ascension Lutheran School
 We are dedicated to providing academic excellence through our Christ-centered teachings.  Donate today and help support expenses for our continued success with our TK-6 program. Visit www.alschool.org/annualfund/ or contact Principal Rich Gregory at or 805.496.2419 for more info.

ASCENSION LUTHERAN SCHOOL
TRANSITIONAL KINDERGARTEN/KINDERGARTEN PARENT INFORMATION NIGHT
We invite parents who have children ready for TK or Kindergarten in the fall of 2023 to a
TK & Kindergarten Information Night
NOVEMBER 3, 2022  6:15-7:30 PM
RSVP to Connie Angress at or 805-496-2419
Tour our classrooms and meet our teachers who will share a day in the life of a TK/Kindergarten student. Learn about curriculum, special enrichment classes offered and our Nature Explore and Outdoor Classroom programs. RSVP today to save your spot!

Great Music Returns With UCLA Brass & Jens Lindemann!
We are so fortunate to once again welcome the UCLA Brass and Jens Lindemann for our first concert of the season since COVID came along. 
The pandemic has made it difficult for many musicians and has obviously affected our free concert series offerings. 
Invite a friend to share this exceptional musical event with you.
Calling All Writers!
Contributors Wanted for 2022 Advent Devotional
Writers and anyone with a bent for writing, you're invited to contribute to this year's Advent Devotional. You'll recall that each year, students from Ascension Lutheran School provide the artwork and members provide devotions for the booklet, edited by Dan Lareva, that has been a special part of the season here for many years. It's a welcome way to share Advent together and set our minds each day on the reason for the season. 
Sign up now by clicking here: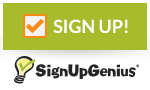 Our Prayer
We pray that you may once again meet the Risen Christ through the Word and Sacrament ministry, and through the fellowship of this family of faith.
If you do not have a church home, we would like to invite you to worship with our Ascension family again.
All people who are baptized and believe in Jesus Christ as Lord and Savior are welcome to receive the Sacrament of Holy Communion.
May God bless you in your worship!
Pastors Tim Delkeskamp, Steve Herder, & Julie McCain
Jeremiah 31:31-34
Psalm 46 (7)
Romans 3:19-28
John 8:31-36
Job 19:23-27a
Psalm 17:1-9
2 Thessalonians 2:1-5, 13-17