Grace and peace to you my family in Christ,
Do you remember the story about the Pharisee and the tax collector? 
They were both praying at the temple.  One went home self-justified and the other went home justified in the eyes of God. 
What was the difference?  It might not be what you think it is. 
I look forward to discovering the depth of this little parable with you this weekend!  See you in church.  
Blessings,

This week we shipped 1,101 kits and 75 quilts in 89 boxes to Lutheran World Relief filled with love and hope that you helped make possible through your financial support and your willing hands!
If you want to see where Lutheran World Relief shipped quilts and kits in 2021, click here to view or download the map.
If you missed our video from last week's service of dedication, see it here.
Jackson Winfrey with his Grandpa Jim and everyone's friend, Karsten!
This was the day that Jackson's friend, Arthur, was baptized, along with Arthur's dad, Chris!
"Train children in the right way, and when old, they will not stray." Proverbs 22:6
"Let the little children come to me; do not stop them; for it is to such as these that the kingdom of God belongs." Mark 10:14
(Thanks to Pastor Steve Herder for this beautiful photo and post! Pastor Steve's awesome photography is all over Ascension media!)

Support Ascension Lutheran School
 We are dedicated to providing academic excellence through our Christ-centered teachings.  Donate today and help support expenses for our continued success with our TK-6 program. Visit www.alschool.org/annualfund/ or contact Principal Rich Gregory at or 805.496.2419 for more info.

ASCENSION LUTHERAN SCHOOL
TRANSITIONAL KINDERGARTEN/KINDERGARTEN PARENT INFORMATION NIGHT
We invite parents who have children ready for TK or Kindergarten in the fall of 2023 to a
TK & Kindergarten Information Night
NOVEMBER 3, 2022  6:15-7:30 PM
RSVP to Connie Angress at or 805-496-2419
Tour our classrooms and meet our teachers who will share a day in the life of a TK/Kindergarten student. Learn about curriculum, special enrichment classes offered and our Nature Explore and Outdoor Classroom programs. RSVP today to save your spot!

Great Music Returns With UCLA Brass & Jens Lindemann!
We are so fortunate to once again welcome the UCLA Brass and Jens Lindemann for our first concert of the season since COVID came along. 
The pandemic has made it difficult for many musicians and has obviously affected our free concert series offerings. 
Invite a friend to share this exceptional musical event with you.

Baptism This Weekend
Maddox Kalani Toyama
Born: 9-29-22
What's Ahead in Adult Education:
REFORMATION: THE WORD
October 23, 10:10 AM, Founders Hall
The Reformation was sparked by Martin Luther's reading and study of the Bible. The good news he found there transformed him and changed the world.
A significant aspect of Luther's work was the translation of the Bible into German – the language of his people. In the same way, virtually every period of renewal in the church has been a result of a rediscovery of the riches of God's Word.
I invite you to join me for the Adult Class at 10:10 on October 23 to look at the history of Bible translations, the variety of current English translations, and the importance of the words that are chosen to make the word of God accessible to us today. May our own reformation continue!
Pastor Paul
CELEBRATING THE REFORMATION IN SONG
October 30, 2022, 10:10 AM, Founders Hall
The Lutheran Church has long been known as "The Singing Church."  From the early days of Martin Luther's reforming work, the power of music to teach and celebrate the faith was recognized and put to good use.  Through the hymns and liturgy we sing, the faith is taught to young and old alike.  This session, led by Dr. Carol Bartell, will focus on the importance of congregational singing in the early Lutheran Church and the essential role it plays in our worship today. Come sing with us!
LEAVING A LEGACY FOR THOSE YOU LOVE
November 6, 10:10 AM, Founders Hall
Paul Evenson, a Trustee on our Ascension Lutheran Church Foundation board, will lead our discussion on behalf of the Ascension Lutheran Church Foundation. What is the Legacy we are leaving behind for the future?
With Scripture and Stories, Paul will explore a process to identify the values and commitments for which we individually are most grateful.  What is the connection between Faith and Gratitude?  What brings you the greatest joy in our life and service together – individually and as a faith community?  What are the many blessings and benefits from the generosity of our community and the work of our ALC Foundation?  What are some opportunities we have today for growing the capacity of our Foundation for future service?
We look forward to seeing you there.
Buy Greenery!
Support Our Carillons
The Carillons are selling Christmas greenery on the patio between Sunday services.  There are many items to choose from for your home and as gifts for your family and friends.  If you have a business, these make wonderful client gifts.  You can preorder greenery October 9 – November 1.  Please come by and take a look at our table on the patio. If you prefer to shop at home, check out our website.  Orders will be ready for pick up on the church patio in early December.  If you have any questions, please call Matt Cahill.  Thank you for your support!

Bat Week is Oct. 24 – Oct. 31! 
This is an excellent opportunity to celebrate bats. Bats do a lot of things that help our natural areas be strong and healthy. For example, some bats eat insects that destroy crops and spread disease. And some bats pollinate plants, like agave. Bats also help spread seeds to grow new plants.
Everybody can get in on the Bat Week fun. Visit BatWeek.org for a full list of inspiring Bat-ivities. Here's a few examples of what you'll find there: Put up a Bat House in your yard; Host a bat-centric party; Cook up a dish made possible by bats.
Need ideas? Check out the Bat Week Cookbook.
Thanks for going to bat for bats this Bat Week!
Calling All Writers!
Contributors Wanted for 2022 Advent Devotional
Writers and anyone with a bent for writing, you're invited to contribute to this year's Advent Devotional. You'll recall that each year, students from Ascension Lutheran School provide the artwork and members provide devotions for the booklet, edited by Dan Lareva, that has been a special part of the season here for many years. It's a welcome way to share Advent together and set our minds each day on the reason for the season. 
Sign up now by clicking here: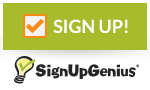 An Invitation to a Movie Event:
Emanuel Film and Discussion
Our friends Pastor Emily and Joan Eggert at Holy Trinity are inviting us to join them in viewing the film "Emanuel" and participating in small group discussions about the issues upon which it touches. How can we as Christians help in the sorely needed healing? Click here for more info:
Our Prayer
We pray that you may once again meet the Risen Christ through the Word and Sacrament ministry, and through the fellowship of this family of faith.
If you do not have a church home, we would like to invite you to worship with our Ascension family again.
All people who are baptized and believe in Jesus Christ as Lord and Savior are welcome to receive the Sacrament of Holy Communion.
May God bless you in your worship!
Pastors Tim Delkeskamp, Steve Herder, & Julie McCain
Jeremiah 14:7-10, 19-22
Psalm 84:1-7
2 Timothy 4:6-8, 16-18
Luke 18:9-14
Jeremiah 31:31-34
Psalm 46 (7)
Romans 3:19-28
John 8:31-36