Three early Christian symbols, the fish, the anchor and the Chi Rho, depicted together in the Catacomb of St. Sebastian, Rome
Grace and peace to you my family in Christ,
Signs and wonders.  What do you think of when you hear that phrase?  Something spectacular and fantastic?  Something that doesn't happen that often? 
I believe that signs and wonders from God are available to us more often than we might realize. 
I also believe they happen whenever God's people get together to worship and share fellowship. 
I am going to make that case to you in my sermon this weekend as we continue our worship series.  Come and see!  
Blessings, 

16th annual Blessing of the Pets!
6 PM, October 2, in the upper barking lot!
All are welcome!
Bring your pets— or bring photos of your pets. Invite your neighbors to come and bring their
pets. If a dear pet of yours has died, bring a photo, and we will pray for your comfort, and give thanks for the joy and love that your pet did share.
If you don't have a pet, you are welcome to come anyway, and enjoy this warm-hearted service in appreciation of all God's wonderful creatures! 
Sunday in Adult Ed. – Second of 2-Part Series:
Jesus' Third Way
When Jesus instructed us to "turn the other cheek," he made it clear he was rejecting the idea of answering violence with violence – the "eye for an eye" found in the book of Exodus. But Jesus is not advocating submission to violence, either. In fact, he gifted us with a third way.
Come to Adult Ed. this Sunday, Oct. 2, at 10:10 in Founders Hall to learn more about it. Pastor Tim will lead this class.
Jesus' third way involves wisdom and peace. It's never been more needed than in this time, when there is so much talk of our country being polarized, when controversial topics lead to division. How do we find the path toward agreement to work our conflicts, even the toughest ones, through Jesus? Theologian Dallas Willard once questioned why there aren't adult ed. classes in HOW to turn the other cheek. That's a call to action. Join us!
NEXT SUNDAY:
Ascension is the Place To Be
Everyone is invited to the Outdoor Fair Trade Gift Fair on Sunday, October 9th to hear some amazing stories of the transformative power of Fair Trade, along with shopping and fellowship too!  
Just like at the movies, we have a preview from one of the Fair Trade vendors who will be joining us on October 9: 
CLICK HERE for one of those heartwarming stories that YOU helped bring about.
Outdoor Fair Trade Gift Fair: Sunday, October 9th from 10 AM – 1 PM in the front parking lots.
Vendors from Fair Trade LA will have lots of beautiful wearables and shareables available for purchase along with lots of wonderful stories to share about their Fair Trade journey and what Fair Trade means for them. Ascension's Fair Trade Ministry will
be there with Fair Trade coffee, tea, snacks, cheese and chocolate (in all of its wonderful forms) for purchase along with Fair Trade stories to share as well. Ascension's Quilters will be there too with beautiful things their very talented hands have made.  This event is open to the public. Let's all be ambassadors of welcome to those visiting Ascension's campus that day.  
This is a great opportunity to invite family and friends to join us at Ascension. After the 9 AM worship service, the Adult Education hour moves outside with the opportunity for everyone to learn about Fair Trade personally and directly from Fair Trade artisans at the Gift Fair. There are so many stories about ways Fair Trade changes lives with commitments to fair prices and wages, safe working conditions, and respect for people and natural resources that give farmers and artisans opportunities to sustain their families and grow their communities.
Volunteers are needed to help with setting up and taking down tables and to help vendors unload their merchandise. Contact us at for more information and to volunteer. 
Spreading Love And Hope Through Personal Care Kits: A One Ascension Service Project
ONE ASCENSION will soon assemble, pack and ship over 1,000 personal care kits to Lutheran World Relief.  
Through your generous gifts, materials are being ordered for 1000 personal care kits.
Groups at Ascension are scheduled to assemble the kits the first week of October.
ALC Foundation and our day school children's chapel offerings are providing funds to ship our kits to an LWR warehouse to be distributed where they are most needed in the world.
People in need all over the world will receive these essential hygiene kits.
If you want to volunteer, contact Louise Evenson, or click here
If you want to donate funds for the kit materials, click here. (Select Other, and write "LWR-Kits" in the Note area)
If you want to see an LWR THANK YOU video, click here.
If you want to read the September, 2022 LWR Situation Report from Ukraine, click here.

Register by clicking  HERE

Baptism This Weekend
Asher Noel East  & Amelia Ruth East 
Twins born March 24, 2022
Senior Luther League Pismo Beach Trip
The Senior Luther League Youth Group experienced a beautiful weekend on their recent trip to Pismo Beach. Watch this Instagram slideshow and CLICK HERE for a recap.
First Communion!
Those 1st grade and up are invited to be a part of the First Communion Milestone, alongside their families.  As a part of the class, we'll bake bread for Communion!  RSVP to , so that we can be sure to have enough bread baking supplies, but come, even if you forget to RSVP!
First Communion Class (choose one):
Sunday, Oct. 2, 1-2:30 pm
Students with a parent or significant adult, in the gym
OR
Sunday, Oct. 9, 1-2:30 pm
Students with a parent or significant adult, in the gym
 First Communion Services (choose one):
Saturday, October 15, 6pm
Sunday, October 16, 9 am, 11 am
Calling All Writers!
Contributors Wanted for 2022 Advent Devotional
Writers and anyone with a bent for writing, you're invited to contribute to this year's Advent Devotional. You'll recall that each year, students from Ascension Lutheran School provide the artwork and members provide devotions for the booklet, edited by Dan Lareva, that has been a special part of the season here for many years. It's a welcome way to share Advent together and set our minds each day on the reason for the season. 
Sign up now by clicking here: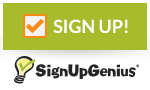 Our Prayer
We pray that you may once again meet the Risen Christ through the Word and Sacrament ministry, and through the fellowship of this family of faith.
If you do not have a church home, we would like to invite you to worship with our Ascension family again.
All people who are baptized and believe in Jesus Christ as Lord and Savior are welcome to receive the Sacrament of Holy Communion.
May God bless you in your worship!
Pastors Tim Delkeskamp, Steve Herder, & Julie McCain