Grace and peace to you my family in Christ,
"Pray always, and do not lose heart" – Luke 18:1
Is there a prayer you find yourself bringing to God over and over again? A difficulty in your own life that never seems to resolve?  This week we will hear the parable of the persistent widow whose determination and resilience leads an unjust judge to grant her the justice she was seeking. In this parable, Jesus reminds the disciples that if a persistent widow can receive justice from a judge who is unjust, how much more will it come from God who is just and loving? Jesus invites us to trust God, pray always, and not lose heart. Come and join us this weekend as we dive deeper into this invitation from Christ.
In Christ,
Amanda Berg
LWR kits & kids:
LOOK at what we did to help other children in the world!

 
We helped make personal care kits for someone who needs these things to live more fully.  We wrapped each kit like a present to be given to someone we don't even know.

Jasmine Cowgill
Jacob Feudi
Ethan Gonzalez
Sophie Krueger
Orion Oien
Bennett Perry
Audrey Steere
Gracie Storey
Isabella Thomas
Thank You! Thank You! Thank You!
We send out a big, Fair Trade "Thank You" to everyone for supporting the Oct 9th Fair Trade Gift Fair in so many wonderful ways — planning, communications, promotion, set-up, hospitality, pack-away, and shopping too. The Fair Trade vendors thank the Ascension Community also for the opportunity to be a part of this fun event.
It was a lovely, sunny Sunday morning of hospitality, fellowship and promoting justice for people and our planet. What a great way to celebrate Fair Trade month!  
Adult Education
Poems of War – A Bible Study
October 16, 10:10 AM in Founders Hall
Pastor Jack Ledbetter will present a Bible study on POEMS OF WAR. The session will include war poems from the Star Spangled Banner through two world wars, Vietnam, Korea, to war in Ukraine. The poems talk about the people who went to war and their lives before and after conflict. Several poems will be read by 14 men and one woman of Ascension, who served in the military. 

Great Music Returns With UCLA Brass & Jens Lindemann!
We are so fortunate to once again welcome the UCLA Brass and Jens Lindemann for our first concert of the season since COVID came along. 
The pandemic has made it difficult for many musicians and has obviously affected our free concert series offerings. 
Invite a friend to share this exceptional musical event with you.
Buy Greenery!
Support Our Carillons
The Carillons are selling Christmas greenery on the patio between Sunday services.  There are many items to choose from for your home and as gifts for your family and friends.  If you have a business, these make wonderful client gifts.  You can preorder greenery October 9 – November 1.  Please come by and take a look at our table on the patio. If you prefer to shop at home, check out our website.  Orders will be ready for pick up on the church patio in early December.  If you have any questions, please call Matt Cahill.  Thank you for your support!
Creation Care Tip – From the Ecology Fairy
Housekeeping Helpers that are Safe (and Inexpensive)
Here is a list of common, environmentally safe ingredients that you can use alone or in combination for a wealth of household applications.
Baking soda cleans, deodorizes, softens water, and scours.
Unscented soap in liquid form (along with soap flakes, powders, or bars) is biodegradable and will clean just about anything. Castile soap is one example of an excellent, versatile cleaning ingredient. Avoid using soaps that contain petroleum distillates.
One of the strongest food acids, lemon juice, is effective against most household bacteria. And ants also do not like it.
Use white vinegar to cut grease; remove mildew, odors, and some stains; and to prevent or remove wax build-up.
For a healthier breath of fresh air, use baking soda or vinegar with lemon juice in small dishes to absorb odors around the house. Houseplants also help to reduce odors in the home, and they also help clean up the air. Be careful to use plants that are not toxic to pets and/or children.
Calling All Writers!
Contributors Wanted for 2022 Advent Devotional
Writers and anyone with a bent for writing, you're invited to contribute to this year's Advent Devotional. You'll recall that each year, students from Ascension Lutheran School provide the artwork and members provide devotions for the booklet, edited by Dan Lareva, that has been a special part of the season here for many years. It's a welcome way to share Advent together and set our minds each day on the reason for the season. 
Sign up now by clicking here: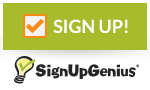 An Invitation to a Movie Event:
Emanuel Film and Discussion
Our friends Pastor Emily and Joan Eggert at Holy Trinity are inviting us to join them in viewing the film "Emanuel" and participating in small group discussions about the issues upon which it touches. How can we as Christians help in the sorely needed healing? Click here for more info:
Our Prayer
We pray that you may once again meet the Risen Christ through the Word and Sacrament ministry, and through the fellowship of this family of faith.
If you do not have a church home, we would like to invite you to worship with our Ascension family again.
All people who are baptized and believe in Jesus Christ as Lord and Savior are welcome to receive the Sacrament of Holy Communion.
May God bless you in your worship!
Pastors Tim Delkeskamp, Steve Herder, & Julie McCain
Jeremiah 14:7-10,19-22
Psalm 84:1-7
2 Timothy 4:6-8, 16-18
Luke 18:9-14